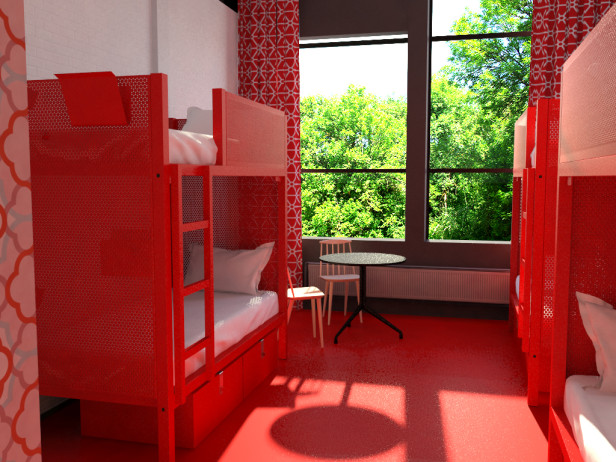 Hostel
The WOW hostel provides affordable accommodation for visitors and travelers who want to discover the city of Amsterdam in a unique way. The mix of temporary art-minded guests with artists-in-residence and cultural activities in and around the complex, make WOW the perfect base to experience Amsterdam's cultural and artistic attractions. The WOW lobby, restaurant and inner gardens are open places where you can meet fellow travellers and like-minded people from all over the world.
Creative mix
WOW is a hostel, artist-in-residence, restaurant and so much more. WOW is a place where tourists open to cultural exchange rub shoulders with recent art school graduates, where influencers in the community walk the halls with the cultural change makers of tomorrow. Welcome to WOW, a World of Wonders.
See ROOMS for more information about the hostel and how you can book a room.