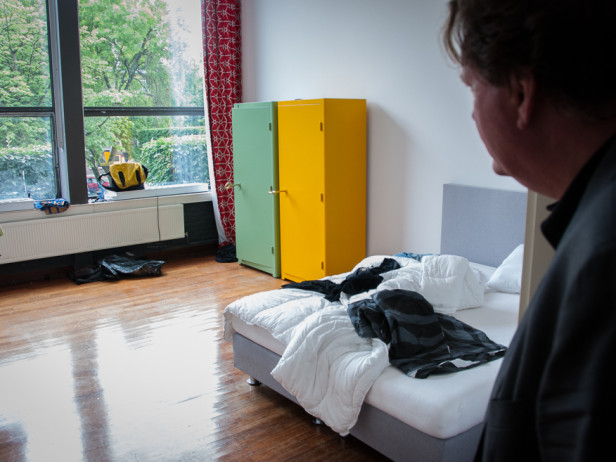 Artist in residencies
WOW Amsterdam facilitates artist-in-residencies for creative talent from Amsterdam's art institutions like the Rietveld Academie, the Sandberg Instituut and the various departments of the Amsterdam School of the Arts.
Inspiring environment
WOW offers young artists from different disciplines an inspiring environment where they can live, work, eat, and meet and exchange ideas with visitors and other artists. Young artists can develop professionally, benefitting from the experience and creativity of other artists, and are invited to add to WOW's creative and dynamic atmosphere.
Studios
The 50 studios for the artists in residence are situated on the first and second floors and vary in size from 24 to 36m2. Those with a height of 3.80m can also be used as a combined living and workplace. There are centrally located shared kitchens and bathroom and toilet facilities.
Apply
If you have recently graduated or are about to graduate from one of Amsterdam's Art institutes and interested in living in WOW you can apply for temporary residency (tenants must meet the conditions imposed by CAWA, the Amsterdam Committee for Studios and Studio Housing, see: https://www.amsterdam.nl/kunst-cultuur-sport/werkplekken/ateliers/toetsing/assessment-form/).
Interested?
If you are interested in an Artist in Residence studio at WOW, please email wowamsterdamstudios@gmail.com.