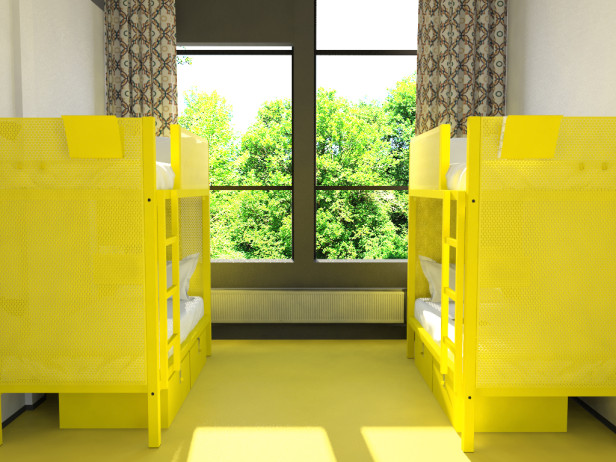 Yellow Room
Check in and meet other artists and art lovers in a nice atmosphere! 
WOW offers different types of dormitories, ranging from four, six, eight and twelve person dorms. Each dorm has bunk beds, private bathrooms either in the room or in the hallway, free wifi, bed linen, breakfast and a private locker for every guest to store their luggage. What's more? Lot's of possibilities to meet other creative people!
Meet & share
The mix of temporary, art-minded guests with the artists-in-residence and the cultural activities in and around the complex, make WOW the perfect base from which to to experience Amsterdam's cultural and artistic attractions. The WOW lobby, restaurant and inner gardens are friendly and open places where you can easily make friends with like-minded people from all over the world.
Urban basics
Bunk beds
Breakfast and bed linen
Private or dedicated bathroom
Free wifi
Private locker for your luggage
Check-in from 3 pm onwards, check-out before 11am